All things are made sweeter with HERSHEY'S cocoa, right? Check out this easy fudge recipe whether you enjoy unsweetened powder or HERSHEY'S SPECIAL DARK cocoa. Show up to the next holiday celebration or family get-together with homemade fudge in hand, and everyone will be asking you how to make fudge from scratch! Bake one pan for yourself or double the recipe and learn how to make peanut butter fudge while you're at it. If you're feeling extra spontaneous, add nuts, marshmallows and other sweets for a delicious spin on chocolaty classic. An easy fudge recipe should be a staple in every kitchen no matter how you enjoy it.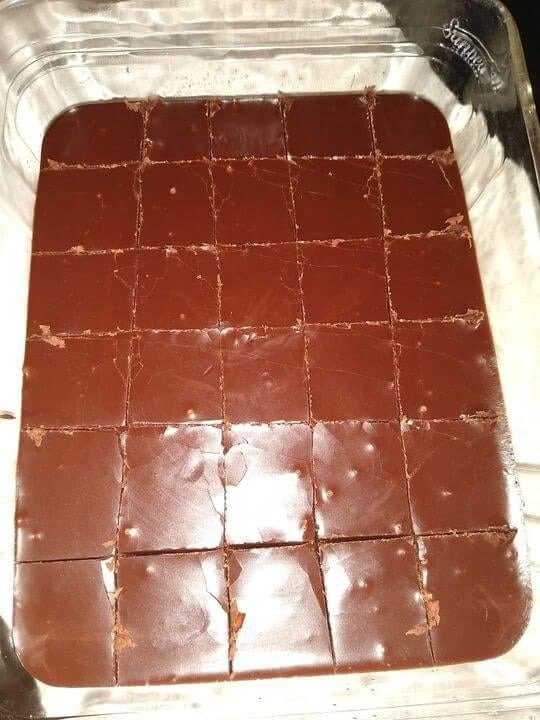 Ingredients
2/3 cup Hershey's cocoa
3 cups granulated sugar
1/8 tsp. salt
1-1/2 cups milk
1/2 stick butter (1/4 cup)
1 tsp. vanilla extract
How To Make Hershey's Cocoa Fudge
Add the sugar, cocoa powder, and salt to a large saucepan and mix the ingredients until they are combined.
Add the milk to the saucepan and stir. Turn the heat on medium-high and continue stirring until the mixture begins to boil.
Once the mixture begins to boil, stop stirring and add your thermometer to the side of the saucepan.
Cook until the mixture reaches 234-degrees or forms a soft ball in cold water.
Remove from heat and add the butter and vanilla. DON'T STIR!
Cool to about 130-degrees and stir until some of the sheen from the fudge dulls. This may take a few minutes.
Pour into a buttered dish.
Run a knife gently through the fudge to get rid of some of the air bubbles and allow to set up for several hours.
Refrigerate and enjoy!